the world ends with you shiki
jayducharme
Apr 24, 02:52 PM
I just checked my current desktop pictures folder. The images are 2560x1600, and they're only about 1 mb each. So it's really not much more of a leap to get to 3200.
---
Song: Till The World Ends
Rodimus Prime
Apr 10, 01:38 PM
I must say i just found this sight through google and had to join because of this post. I am a math teacher and the correct answer is 2

48/2(9+3) is a different equation than 48/2 * (9+3)

using Pemdas or the correct order of operations in the first problem
we first add whats in the parentheses (9+3)= 12
second step we multiply 2(12) =24
final step 48/24 = 2

the people who are getting 288

are adding (9+3) =12
then they are skipping an order of operations and going straight to division 48/2 =24
24 * 12 = 288
I feel sorry for your students because you are teaching them incorrect things

No matter what you do you have to make an assumption as to what "/" means. Nobody over the age of 10 should be using that notation for this exact reason.

Therefore, assume that author wanted to use "_" but couldn't as this is a forum not suited to equation writing and work from there. I believe the logical conclusion is 288, but that is not the same as saying the answer is 288.

umm what the hell are you talking bout. / means divide plan and simple. No assumption are being made.
In higher level class you go dot see that - with dots above and below it in anything more than maybe text books and even then it is not that common.

Reason for it is the / is much clearer and less likely to be interpreted another operation (subtraction) by mistake. the / is very clear.
honestly I can not think of the last time I used something other than the / for division. I might of been in Jr high so close to 15 years ago. I know I sure as hell never used anything but the / in my upper level math class (cal and beyond)
---
"Till The World Ends" directed
I think Apple was just nervous that Toyota would follow up the theme with a notification system that was more than just a centered blue box.
---
Release Date: 04/25/11
Of course you need to bring a mount - you need a mount either way. When I say "carry" I don't mean I keep it in a fanny pack 24/7. I mean I bring it with me when I travel. So let's count for the slow people...

Mount + Garmin + iPhone = 3 items
Mount + iPhone = 2 items

Gee - 2 is less than 3! Yay.

OK so for the slower people why would you separate the GPS unit and mount when it is being used on a day to day basis? The TomTom mounts are so slim and there is no other use for the unit so there is no point to separate the two for storage. The iPhone is mainly a phone and i would need to separate the two on a regular basis.
---
Till the world ends – Britney
Multimedia
Aug 2, 10:37 PM
Interesting. I see your point and quite frankly I agree, I do however believe that Apple will announce it because the chips are definately out and running, Apple wants to stay ABOVE cutting edge, so why wouldn't they announce the chips?Yeah, what would be the best thing Steve could do Monday is to announce an across the board shift to Core 2 immediately. I don't have the courage to predict this will happen. But it would be the coolest thing in a long time if it does. :cool:

I agree with you it would make the most sense to just do it all at once instead of incrementally - esp since it's only FIVE MONTHS 'til the January 9 SF MacWorld SteveNote where the OctoCore Mac Pro will likely be added above the Quad - maybe even the Leopard release.
---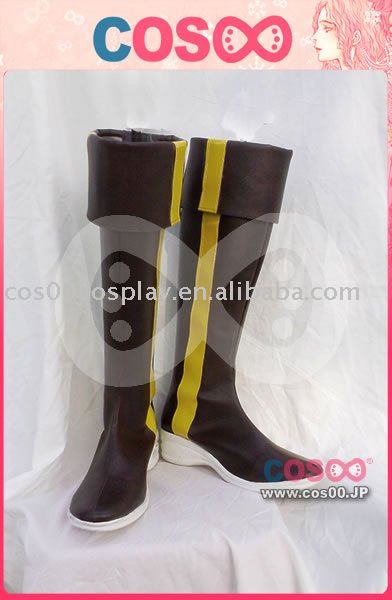 the world ends with you shiki
Andronicus
Mar 28, 10:14 AM
Gotta get hits don't ya MacRumors :rolleyes:

There will be an iPhone 5 this year, everyone calm down.
---
The cover art for Britney
anyone remember when screens were 1024x768? who would have imagined that now icons are 1024x1024... that icon is bigger than the total resolution of my first computer's display

Howabout 800x600?... or even 64x44 (ZX81)! :eek:
---
The World Ends With You AU
sounds plausible, but i really don't see iPad 3 coming out any time this year. it's way too soon
---
In addition to these two dates
SheriffParker
Aug 11, 09:04 AM
It would be cool for them to keep the yonah in the low-end MacBook. That way with the price drop they could get back to a $999 entry-level notebook.

Merom definitely in the Black Macbook though, if this is true.

Great News! Still hoping for a case redesign in the MBP for mine. :)
---
the world ends with you neku
mlrproducts
Aug 11, 09:33 AM
NO!!!! I'm broke and have the midrange MB. I just cannot stand them releasing the much faster processor (IE: not just mhz increase) in my computer this soon! Also, with my luck they'd switch to an nvidia chip at the same time...
---
With WEWY being a J-RPG, you
Add a couple SSD slots, and lose the superdrive & PCIe slots.

Could this become the fabled "headless iMac"?

I need:
8 Internal Bays.
More PCIe Slots.
Thunderbolt.
Keep Dual Optical Bays.
More Ram Slots.
Built in Fibre Channel (This is a stretch)
That should be a MacPro. What you guys want is that magic headless iMac. I want more, not less.
Working in Video I need the most horsepower possible. 32 Cores would be nice.

At home I can live with my iMac, but editing on it is a pain. A MiniMacPro might work there, but it will still cost 2k and people will bitch.
For work I can justify spending $8,000 on a high powered PRO machine.
---
THE WORLD ENDS WITH YOU
So, I'm confused from reading the rules. You stated the villain wins once everyone is dead. How does a hero die? That's not clear to me in the rules.

Also, this:

The villain starts at level 16, and his stats depends on how many heroes there are (add 2 points to his HP and AP for each playing hero). The villain cannot level up whatsoever.

is unclear. You said he can't level up, so what does that mean? This "add two points" makes no sense??


Edit: BTW, DP, I don't mind you asking questions, it's just that in the past your answers weren't incorporated in the OP (comments like this was explained in Post # blah blah were particularly irritating).
---
the world ends with you ds
lsvtecjohn3
Mar 26, 11:41 PM
Just to get attention that's all.
I doubt iOS 5.0 or the next iphone will be delayed.
Nonsense.

Agree I'm going to bump this thread what Apple unveils iOS 5 at WWDC
---
Satisfaction Till The World
i present you...

the mediamac:
---
the world ends with you beat.
Received same response STATING THAT their eta is still 12/2 and they will shop same day they receive. Guess I will sit tight for now.
---
the world ends with you beat.
DeaconGraves
May 4, 03:08 PM
If you're posting on Macrumors you have enough bandwidth to get it, just may have to wait a few minutes.

Thanks for alerting me to this. I had no idea that Macrumors took up GBs of my bandwidth cap. :p
---
Till The World Ends,
Well, when you couple the fact it's an entirely new architecture for intel, along with being 64-bit, it might tie in nicely at the developer conference. I expect Leopard to evolve into a full 64-bit OS so these chips can would make for a great entrance at WWDC...IMO.

I agree, 64 bit would be developer worthy, but why wait to introduce a new chip until then? Picture this - release new MBP and iMacs with the new chip before WWDC. At WWDC you annouce and showcase the OS, not the hardware, and at the end introduce a new desktop model and then say "all our pro line of computers and even the top consumer line support 64 bit NOW". Far more impact IMHO.
---
Till The World Ends
Transporteur
Apr 28, 03:21 PM
I think that is not quite true.. hot air rises and the top compartment is not fully closed, last time i saw, there are vents for the HDD's in the "shelf" they slide in that allow hot air to go to the top compartment keeping them a bit fresher, and the PSU even warmer.

Feel free to correct me on this since i only opened the case once and it was like an year ago


while the PSU will get fresh air from the front, it will also get the hot that rises from the bottom, Hot HDD's included.

I'm not exactly sure why Apple put those "vents" in the plate, they sure don't go through the whole panel, though. The compartment to the top is indeed closed apart from a few tiny holes.
---
the world ends with you
Beaverman3001
Apr 23, 05:20 PM
I don't see how this will happen anytime soon with screen prices, but it would be sweet. Already in love with my 1440x900 13in screen, couldn't imagine the clarity with it being doubled.
---
Eldiablojoe
May 3, 11:00 PM
I don't know what you guys mean by leaders. We make our decisions individually in the thread, right?

No, I don't understand it that way. I understand that each group (one if we stay together, multiple if we split up) designates a leader. We do ALL of our conversation in the thread. Only the group leaders communicate the wishes of their group to the Game Gods via PM. They may take the consensus of the group, or they may implement decisions unilaterally without regard to group majority.
---
Hastings101
Apr 5, 01:22 PM
Honestly, I hope Toyota tells Apple to stuff it.
Me too.
w_parietti22
Jul 30, 01:16 AM
Please dont call it an "iPhone" that is so... no. if it was called iPhone I dont think that I would buy it. if it was MacPhone Pro or something like that than maybe... ;). No but please dont name it either of those. Come up with something new and original.
---
Noticed that if you take down the HD to 160 GB you safe enough money to buy another 250 GB HD? Now 160 + 250 makes 410 GB... essentially for the work of building it into the computer, which, as Apple tells us, should be pretty easy. Hmm...

I wish they would sell a baseline version with some sort of a single Core 2 Duo CPU and onboard graphics... anything to reduce price but keep it possible to upgrade.
---
Chupa Chupa
Mar 28, 09:54 AM
Makes sense if Apple wants 10.7 and iOS5 to be the focus. Also gives a little more life to the VZW iPhone 4 (fewer bitter customers, even if caused by their own impatience). Finally, while the fall is usually iPod update time, let's face it, iPod updates are getting kinda boring. A new iPhone 5 in Sept would def be more buzzworthy. Then Apple gets back to the summer iPhone releases w/ the iPhone (6) LTE.
---