procesiones de semana santa
---
Semana Santa Malaga
Full of Win
May 3, 10:37 AM
The 21.5" has thunderbolt too....does that mean you can use it as an external display as well? :-)

Likely not. The last 21.5 had Mini Display Port, and could not be used as an external monitor. Would be nice though.
---
Semana Santa.
BenRoethig
Aug 31, 01:49 PM
It seems like a good idea, but if the movies can't be burned to DVD, it might be as big a failure as the store was a success. Unless, Apple were to relase a set top media center Mac to go with it.
---
Santa y si es Málaga el
Whenever did something like this happen?! :confused: ;)

Oh My!!:)
---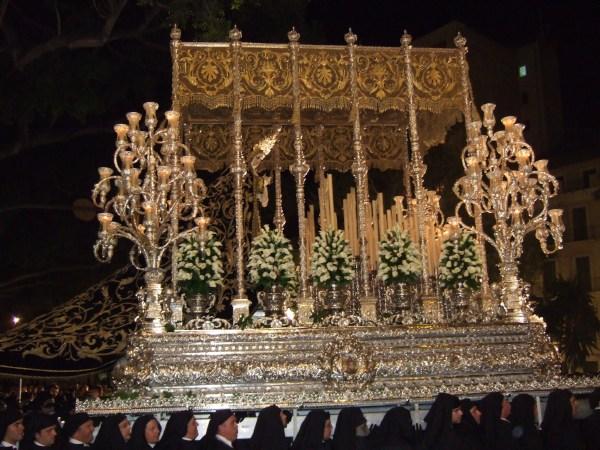 procesiones de semana santa
I wonder how the 24" iMac equiped with a 2.33ghz Core 2 Duo would fare in that benchmark.
---
Semana Santa de Málaga.
You counter point is just as silly.

He makes a wonderful counterpoint.

People are willing to give up freedoms one inch at a time. But when you realize how much you stand to lose, or how much you've already lost, it takes on a different perspective. What is going on now, with Apple's control over what applications you can run on your general computing device, would have been deemed silly just a few years ago. But somehow its different because this computer is an iPad and not a Windows PC.
---
procesiones de semana santa
Are there any Thuderbolt devices yet?
---
En febrero, Málaga contará con
OH PLEEASE let it be the phone...i need a new one now!!!

I've been hoping for this for a long, long time. I would love for this to be in the cards, but it just seems too different from iTMS to be announced. But hope springs eternal....
---
procesiones de semana santa
ezekielrage_99
May 1, 12:52 AM
I'm looking at getting a new iMac fingers crossed for the following:
- Bluray (I know... but it would be nice)
- Thunderbolt
- USB3
- AMD Radeon HD 67XX-68XX with up to 2GB RAM (it wont happen though :()
- Space for 2 HDD (I know, again it would be nice for two internal drives)
- i5 and i7.. Hopefully no i3 in the line up.
- Up to 24GB...

Again if I can't get an iMac with beefier video card it looks like another Alienware with Linux...
---
procesiones de semana santa
Tommy Wasabi
Sep 14, 08:38 AM
Apple is NOT going to go thru the effort of putting together a special invite just to intro A2. They would lose street cred (and let's face it - they are getting a little over saturated).

I'm a betting man - it's the new MBP - but ALSO IN A NEW FORMAT - maybe even the slate.

Now "I'd buy that for a dollar"
---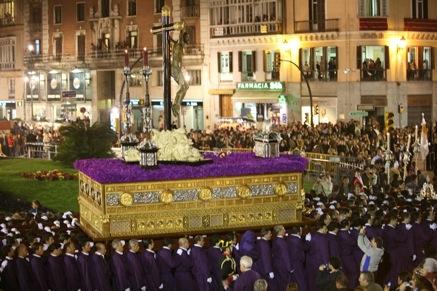 procesiones de semana santa
No. You are confusing these with facts. I've pointed out to you each time you have made something up in my reply.LOL, and yet you still haven't given any examples.


Person 1: Thunderbolt = Mac Only True. In the same way FW is 'Mac only'. You perhaps don't understand the difference between speaking literally and effectively. Effectively, FW is considered 'Mac only' yet is available to any vendor that wants to implement it. But the lack of interest has resulted in it being considered 'Mac only'. Not literally, but effectively. See the difference?
Right, and no where was this specified at this point in the conversation. You are simply fitting it in for your argument. FireWire was not mentioned in the original post.

You: Bingo True.
Me: Post to an article showing that it won't be Mac only False. You posted an article that said others could use it. Nowhere in your article did it say others would use it. I explained this to you, but again, you missed the point. Firewire isn't literally Mac only either. I knew what article I posted and I knew what it contained and it served its purpose perfectly fine. I don't need to show you who's going to use it because it's going to be native in Ivy Bridge ALONGSIDE USB 3 as the title would suggest. There's no reason NOT to use it as the superior IO and it's already there. This isn't rocket science.

You: Claim you were talking metaphorically to save your ass False. I don't think you understand what a metaphor is, because you aren't using it right. I claimed, and the OP later explained, it was meant, in context, effectively Mac only. Seriously, this is highschool english. Wow, what a surprise. The OP decided to choose the route that served him better for the discussion. :rolleyes:

Myself and Econgeek: Explain to you why what you saved your ass with won't be trueFalse. Econogeek did well in explaining how the situations differ. You explained nothing.I explained why ThunderBolt wouldn't be another FireWire. You weren't having it and decided to pull strawman attacks.

You: Go on a rampage of insults False. No insults. Just observations. If you made a lot of spelling errors and I pointed them out, that would be an observation, not an insult. You both misunderstood posts and made up claims of statements that did not exist. I pointed that out. If you felt insulted, you are being overly sensitive.Pointing out spelling errors and telling someone that they belong on the short bus are two different things. :rolleyes: Sounds like you have some self-esteem issues if you feel the need to tell someone they're mentally retarded over an IO discussion.
---
procesiones de semana santa
miamialley
Mar 30, 11:40 AM
IMO it's like Publix or Kroger trying to claim the rights to "grocery store."

Or maybe more like if McDonald's tried to claim the rights to "burgers."
---
procesiones de semana santa
You know, I'm thinking people really want an iPhone. And I'm also thinking that they want it so bad they won't even consider the source of this information.

Usually, a rumor like this wouldn't get three pages of comments without somebody mentioning that this story comes from ThinkSecret. In case you're new here, MR readers have a habbit of panning ThinkSecret. It's worse than panning really, it's more like slaughtering any news that comes from ThinkSecret.

It's fun to watch members battle out mobile providers.

Ford! No, Chevy!
I mean...
Sony! No, Sony sucks, buy Panasonic.
I mean...
Verizon! Nooooooo, Verizon drips off donkey b*lls, go with Cingular!

You folk crack me up. Thank you.


HAHA! I was reading all of this and, at about the 2nd page, I thought the same thing as you did. ThinkSecret has really sucked at life lately, they probably got this rumor wrong. And besides, I want Verizon anyways.
---
procesiones de semana santa
"Empathy" is a four-letter word in America, sadly.
I must be wearing my RED-WHITE-Blue boxers today or something, but how can you make a comment like that.

The noun meaning for empathy is the ability to understand and share the feelings of another.

Do you honestly believe that Americans do not practice this.

Are we a perfect people. No, but who is. I think at the end of the day we do more good than bad.
---
procesiones de semana santa
Check out DeaPeaJay's mockup at AppleInsider. Me want.
http://www.exit42design.com/stuffDirectory/redNano.jpg

No, this is the Target special edition nano that comes with a Target gift card.
---
Semana Santa. Málaga
Weird. Could have sworn I responded to this.

Anyway, this strikes me as unbelievably cynical. I doubt Apple's advertising is usually below 10% of the revenue of the iPods, yet they're giving $10 (5%) of revenues to a charity in exchange for a feel-good factor and marketing from Bono.

I'm all for AIDS prevention, but there's not a single aspect of this story that doesn't strike me as crass and exploitative.
---
semana santa malaga 2008
Michael Scrip
Apr 22, 02:03 AM
This sounds great..... will it be free?
---
La procesión de Nuestro Padre
Sure they can get worse. They can make them thinner and even worse at dissipating heat. Form over function.

But I meant design looks wise...

If they make them worse at dissipating it is only because the chips can handle it.
---
Semana Santa de Málaga
juicedropsdeuce
Mar 22, 03:25 PM
As an ex-kid I take extreme offense to that statement. Besides, are you really going to tell me Apple makes sense all the time? I guarantee Apple made more money off the 24inch iMac than they did the MacPro for that period...now, with the introduction of the 27inch they wanted to diversify the iMac line more so...hence the 21.5.

My beef with your original statement stands (as its UBER subjective)...why is a 24inch screen "useless"? What if Apple came out with a 14inch MBP, and I said the 15inch was "useless". Uhhh, thats called an OPINION...look it up grand dad;)

Sounds like you'd be interested in a nice Windows7 machine. Enjoy. :rolleyes:
---
Unspeaked
Sep 14, 10:06 AM
Because, AFAIK, there's no market for a "Think Differently" camera. A professional photographer doesn't need a camera to match their MacBook Pro, they want one that was made by a pro camera maker.

The same thing could have been said of the Aperture software...

Plus, what's to stop Apple from teaming with a "true" camera manufacturer and co-branding something?

(I'm not saying it will happen, or that I'm expecting it, but I'm just surprised it's so easily dismissed by people who comment daily on how Apple should enter the cell phone market, DVR arena, PDA front, etc and - for the most part - scoffed at the intro of a consumer music player...)
---
TangoCharlie
Jul 14, 09:45 AM
wait, now conroe is "widely expected" in the powermacs? I thought woodcrest was... I still think it will be:

mac pro - woodcrest
xserve - woodcrest
imac - conroe
macbook pro - merom
macbook - merom (but months later)
mini - merom (but months later)

We shall know soon! :)

Right except iMac.... it'll go to Merom which is a drop-in replacement for Yonah (Core Duo)

Although I agree that eventually Mac mini and MacBook will be Merom, I think it may be many months later..... I think the mini with the Core Solo might get upgraded to Core Duo tho' ... so that Apple can boast to be the _only_ major manufacturer to use dual-core across the whole product range!

Note that if I'm right (trust me!), then there's a gap.... no Apple box with a Conroe? I don't think so.... Apple will introduce a new system with support for a single Conroe. Hopefully it won't be the MacPro with a different mobo, but a completely new box (fingers crossed).

Oh.... the recently released educational iMac won't get Merom at first either... it'll get left behind so as to make the proper iMacs better value and worth splashing out for! :)
---
The cellphone providers are doing all they can to reduce bandwidth usage. About a year ago I switched to the 200MB/mo. data plan to save $$$ on my AT&T bill.

I don't understand how this application of the cloud is very useful. It will be something I would consider using only if I am near a WiFi connection, plus the ability to use DropBox for any kind of file trumps something that only works for music.

Is the practical application going to provide control over whether it is active over WiFi vs. 3G? I am not paying another $15/mo. (or more) to AT&T just to listen to music.

I don't get it. :confused:
---
I can't wait to get my hands on an iPhone- I'm getting tired of my SLVR. As soon as the iPhone launches I'm throwing my SLVR in to a river. This is starting to become tradition, there must be a half dozen old cell phones of mine which have been cast in to the briny deep. What a liberating experience.
---
Not naming names, but I find it funny how everyone suddenly becomes an engineer.:rolleyes:

Who said anything about suddenly?

I, with all of my first year Aeronautical Engineering Uni experience say a Mini Mac Pro is possible. :D :cool:

I think it would be really cool if it had support for a kentsfield or conroe if it's possible, as well as future support as well. It should also have four RAM slots. Two Hard Drive bays, and two PCI Extreme slots. All for under 2 grand Australian currency, so I can buy a 23" screen and a Macbook for about AU$5G, and I'll be one very happy, and very poor individual.

Four cores would be fantastic for working with Matlab for Uni.
---