Harry Potter And The Deathly
Actually, this is more of a situation of a monopsony in play where there are multiple sellers of various components but only a single buyer. This, in turn, locks out other buyers from being able to leverage price efficiencies and limits the competition from achieving an upper hand price wise.

Nothing is stopping RIM from paying MORE than Apple to secure supply for their product.

Its simple supply and demand.

There is a limited supply and massive demand.
What does that do to price?

The simple fact of the matter is that Apple is willing to shell out the cash to get what they need to fill the demand of their customers.
---
We#39;ve got two — 2 — Harry
rwilliams
Apr 26, 04:16 PM
Big deal. I use two platforms (Mac OS X and iOS) that aren't dominating the market, yet I feel that both have the superior user experience and the superior software. As long as both keep providing those two things, I'll be a happy customer.
---
The movie poster for Harry
---
harry potter 7 part 1 dvd
rosalindavenue
Aug 11, 08:24 PM
I just read this whole thread (yeah, big Friday night for me) and I can't believe that there is NOT ONE POST about the repeatedly documented fact that manufacturer rumors from Asustek and Quanta in China are ALWAYS B.S. ! There has never been a decent manufacturer-based rumor in the 4 years I've been an apple rumor reader; the track record of these rumors makes macosrumors.com look reliable by comparison.

Notwithstanding the flimsy sources, however, I agree that Yonah is dead as a doornail and that apple will move to merom in all notebooks; all the other manufacturers are going to anyway...
---
Harry Potter And The Deathly
mr.barkan
Aug 11, 05:16 PM
sorry if I'm repeating someone else's quote, didn't get to read all posts.

Just wanna give my 2 cents here:

1 - Everyone seems to be forgetting we are talking about INTEL here. Not just apple. So the rabbit hole is far more deeper. While Apple used to stick with what they got, back in the ol' Power days... there were no other "PC/Laptop" equivalent to Apple's lineup, as far as OS and app. But these days where people are talking about OSX86 and all... the other companies will be shipping Meroms, Conroes and other sorts of "Cities"... Intel doesn't really care about the Mac Mania. Because OSX is not "that" exclusive anymore. Yes, I do hate using Windows, BUT, the new laptops from Alienware, Dell, HP etc... all come with a glossy "VISTA READY" logo.

2 - Apple should realise that since they lauched the first MBP, so we all can expect more frequent updates on all Apple lineup. Because Steve's Jeans want's to be new (and news) first, always, right?

3 - If Merom, etc.. are 32bit, then 10.4.7 is 64bit? :confused:

I guess thats all for now... give me your thots about all this.
If I repeated someone, then please ignore. ;)
---
harry potter and the deathly
apple was supposed to have bought up all the smartphone displays as well, yet it's easy to buy an Atrix, Inspire or any other android phone. manufacturers just use screen sizes that apple doesn't use
---
Part 1 begins as Harry,
...Steve Announcing Full Line Shift To Core 2 ASAP Monday. My favorite scenario may come true. :)


ahhh, I share your dream! even if merom is only in the mid-level whitebook and the blackbook, i'd be fine with that - as long as they don't make me wait to get the chip I want in the enclosure I'm lusting after :D
---
If you can#39;t, Harry Potter and
My problem isn't necessarily with Apple, my grief is with carriers who have tied most of us in to 2 year fixed contracts. Whether this is due to Apple's insistence, or whether carriers have signed up to the 'yearly cycle' idea, there are thousands of us stuck in the middle here.

Any 3GS user who bought new and has a 2 year contract (usually because it was the most economical) now has a huge dilemma. Do we switch phones and get new contracts on different phones, or do we go Pay As You Go to cover those 3/4 (potentially more) months?

Ultimately, if happens, I'll end up going for the new BlackBerry Bold Touch (Dakota), just because I don't want to be strung along for a few months, racking up minutes/text/data costs. It'll be sad, but ultimately, its just a phone I guess...

NB: ALL OF THE ABOVE IS PREFACED BY AN 'IF THE RUMOUR HAPPENS'!

I don't see how anyone has a huge dilemma. If you're saying those that bought a 3GS on launch, didn't upgrade last year, and now are at the end of a 2 year have a "problem", that doesn't sound like much of a problem to me.

Call up AT&T and say your contract is up, you'd like to renew and buy a new iPhone which you qualify for, but you're not buying a new iPhone until iPhone 5 comes out. If they don't allow you a grace period until iPhone 5 is available, tell them you're gone, and that Verizon seems like a good option since AT&T doesn't want you for another 2 years.

The difference between public policy and what they can/will do for you when you're "threatening" to switch, is very different. The only time you have any leverage to get something you want out of AT&T is a once every two years opportunity when you're contract is up and you have the option of switching.
---
harry potter and the deathly
If the Keynote is on the first day of the Expo that would be the 12th.

The iPod offere ends on the 16th, the end of the Paris Expo.

You might have to place your order online as I expect they wouldn't be in stores by then, but you [we] should be all set.


If the Mac Book is update before then you are not getting free ipod with it...
---
Picture of Harry Potter and
ChickenSwartz
Aug 11, 09:41 AM
Mac Pro and Xserve have the Xeon (Woodcrest).
MacBook Pro, MacBook, and iMac will be upgraded to the Core 2 Duo (Merom).
Mac Mini will probably keep the Core Duo (Yonah).


I agree except I think they will put Conroe in the iMac.
---
Harry Potter and the Deathly
ptaylor874
Nov 3, 09:31 AM
I just wish the way it was mounted was better, not just glue.

Ummm... It's not just glue. It uses the same suction mount as their other units. I think there is an adhesive disk you can use as well. (Not sure if you stick that to where you want to me able to mount it with suction or exactly how that works.)

I've used a similar type of suction mount with Griffin's Window Seat. It's not just a simple suction cup. You place it where you want to put it, then turn another part to increase the suction. It sticks great to glass, be it the windshield, a side window, or the sunroof (for kids to watch in the back seat), for days at a time. The Window Seat isn't the best implementation of it - I understand that TomTom's is better (easier to attach and detach).
---
Picture of Harry Potter and
KnightWRX
Apr 11, 07:17 AM
are we still debating over this?
Yes, because the uninitiated that claim this is ambiguous keep popping up. Oh wait...
if we stay to basic math, it depends on how you read the / sign
If you read it as anything other than a division, you need to go back to school.
it is poorly written (or more likely purposely ambiguously written)
Only for those with a lack of understanding of basic math. Again, the problem is not the equation per say, it's the people that don't understand mathematics.
Harry Potter and the Deathly
I see no reason why 99, 99.5, and 100 are easier to track than 37.2, 37.5, and 37.7. As you said, we accept body temp to be 98.6 and 37.0 in Celsius. If decimals are difficult to remember, then clearly we should pick the scale that represents normal body temp as an integer, right? ;)

It doesn't matter what normal body temperature is because that's not what people are looking for when they take a temperature; they're looking for what's not normal. If it can be helped, the number one is seeking should be as flat as possible.

There is a distinctive quality about 100 that is special. It represents an additional place value and is a line of demarcation for most people. For a scientist or professional, the numbers seem the same (each with 3 digits ending in the tenths place), but to the lay user they are very different. The average person doesn't know what significant digits are or when rounding is appropriate. It's far more likely that someone will falsely remember "37.2" as "37" than they will "99" as "98.6." Even if they do make an error and think of 98.6 as 99, it is an error on the side of caution (because presumably they will take their child to the doctor or at least call in).

I realize this makes me seem like I put people in low regard, but the fact is that most things designed for common use are meant to be idiot-proof. Redundancies and warnings are hard to miss in such designs, and on a temperature scale, one that makes 100 "dangerous" is very practical and effective. You have to keep in mind that this scale is going to be used by the illiterate, functionally illiterate, the negligent, the careless, the sloppy, and the hurried.

The importance of additional digits finds its way into many facets of life, including advertising and pricing. It essentially the only reason why everything is sold at intervals of "xx.99" instead of a flat price point. Marketers have long determined that if they were to round up to the nearest whole number, it would make the price seem disproportionately larger. The same "trick" is being used by the Fahrenheit scale; the presence of the additional digit makes people more alarmed at the appropriate time.


Perhaps your set of measuring cups is the additional piece of equipment. Indeed you wouldn't need them. For a recipe in SI, the only items you would need are an electronic balance, graduating measuring "cup," and a graduated cylinder. No series of cups or spoons required (although, they do of course come in metric for those so inclined).

Of course any amateur baker has at least a few cups of both wet and dry so they can keep ingredients separated but measured when they need to be added in a precise order. It just isn't practical to bake with 3 measuring devices and a scale (which, let's be real here, would cost 5 times as much as a set of measuring cups).

This also relies on having recipes with written weights as opposed to volumes. It would also be problematic because you'd make people relearn common measurements for the metric beaker because they couldn't have their cups (ie I know 1 egg is half a cup, so it's easy to put half an egg in a recipe-I would have to do milimeter devision to figure this out for a metric recipe even though there's a perfectly good standard device for it).


It might seem that way to you, but the majority of the world uses weight to measure dry ingredients. For them it's just as easy.

Sure when you have a commercial quantity (which is also how companies bake in bulk-by weight), but not when you're making a dozen muffins or cupcakes. The smaller the quantity, the worse off you are with weighing each ingredient in terms of efficiency.


Why would you need alternative names? A recipe would call for "30ml" of any given liquid. There's no need to call it anything else.

So what would you call 500ml of beer at a bar? Would everyone refer to the spoon at the dinner table as "the 30?" The naming convention isn't going to disappear just because measurements are given in metric. Or are you saying that the naming convention should disappear and numbers used exclusively in their stead?


Well, no one would ask for a 237ml vessel because that's an arbitrary number based on a different system of units. But if you wanted, yes, you could measure that amount in a graduated measuring cup (or weigh it on your balance).

In that case, what would I call 1 cup of a drink? Even if it is made flat at 200, 250, or 300ml, what would be the name? I think by and large it would still be called a cup. In that case you aren't really accomplishing much because people are going to refer to it as they will and the metric quantity wouldn't really do anything because it's not something that people usually divide or multiply by 10 very often in daily life.


I suspect people would call it a "quarter liter," much like I would say "quarter gallon."

No, that would be 1/4 of a liter, not 4 liters. I'm assuming that without gallons, the most closely analogous metric quantity would be 4 liters. What would be the marketing term for this? The shorthand name that would allow people to express a quantity without referring to another number?


And no, you wouldn't call 500ml a "pint" because, well, why would you? :confused:

Well I'm assuming that beer would have to be served in metric quantities, and a pint is known the world over as a beer. You can't really expect the name to go out of use just because the quantity has changed by a factor of about 25ml.


...But countries using SI do call 500ml a demi-liter ("demi" meaning "half").

Somehow I don't see that becoming popular pub lingo...


This is the case with Si units as well. 500, 250, 125, 75, etc. Though SI units can also be divided by any number you wish. Want to make 1/5 of the recipe? ...Just divide all the numbers by five.

Except you can't divide the servings people usually take for themselves very easily by 2, 4, 8, or 16. An eighth of 300ml (a hypothetical metric cup), for example, is a decimal. It's not very probable that if someone was to describe how much cream they added to their coffee they'd describe it as "37.5ml." It's more likely that they'll say "1/4 of x" or "2 of y." This is how the standard system was born; people took everyday quantities (often times as random as fists, feet, and gulps) and over time standardized them.

Every standard unit conforms to a value we are likely to see to this day (a man's foot is still about 12 inches, a tablespoon is about one bite, etc). Granted it's not scientific, but it's not meant to be. It's meant to be practical to describe everyday units, much like "lion" is not the full scientific name for panthera leo. One naming scheme makes sense for one application and another makes sense for a very different application. I whole heartedly agree that for scientific, industrial, and official uses metric is the way to go, but it is not the way to go for lay people. People are not scientists. They should use the measuring schemes that are practical for the things in their lives.

Not that OS X Panthera Leo doesn't have a nice ring to it, of course. ;)


No, but it is onerous for kids to learn SI units, which is a mandatory skill in this global world. Like I said, why teach kids two units of measure if one will suffice?

It's onerous to learn how to multiply and divide by 10 + 3 root words? :confused: Besides, so many things in our daily lives have both unit scales. My ruler has inches and cm and mm. Bathroom scales have pounds and kg. Even measuring cups have ml written on them.

You could be right for international commerce where values have to be recalculated just for the US, but like I said, I think those things should be converted. I don't really care if I buy a 25 gram candy bar as opposed to a 1 ounce candy bar or a 350ml can of soda.


Perhaps true, but just because you switch to metric, doesn't mean you need to stop using tablespoons and teaspoons for measurements. It's all an approximation anyway, since there are far more than 2 different spoon sizes, and many of them look like they're pretty much equal in size to a tablespoon.

I'm sorry, but which tablespoons do you use that aren't tablespoons? The measuring spoons most people have at home for baking are very precise and have the fractions clearly marked on them.

Other than that, there's a teaspoon, tablespoon, and serving spoon (which you wouldn't use as a measurement). The sizes are very different for each of those and I don't think anyone who saw them side by side could confuse them.


So if you're cooking, do what everyone else does with their spoons; if you need a tablespoon, grab the big-ish one and estimate. If you needed more precision than that, why wouldn't you use ml? :confused:

Because it's a heck of a lot easier to think, "I need one xspoon of secret ingredient" than it is to think, "I need xml of secret ingredient." You think like a scientist (because you are one). Most people aren't. That's who the teaspoons and tablespoons are for.
---
harry potter 7 dvd cover. dvd
I really hope that Apple sees trends like this and realizes it's time to change their game plan. No more once a year phones. Time to kick the innovation level up a few notches. Time for over the air OS updates, over the air app installs, wireless syncing and everything else Android has offered for some time now.

iOS does over the air app installs. Other than that, yes I agree that Apple needs to do those things.

Oh, and I use Android because it's the only option on my carrier (its the least repulsive option anyway). But it sucks, and doesn't seem to be getting any better. I think the only reason it is seeing growth like it is is because of cheap hardware, and, as in my case, being the only real option on certain networks.
---
Hallows: Part 1 on DVD and
Transmeta sucks....like black hole sucking.


Ehe... I had no idea... Then again, (I hope I'm not starting a flamewar here :D ), the G4 kinda "sucks", performance-wise, when compared to a C2D...

I'm not saying that the OQO is a top performer. I never tried one and haven't seen benchmarks on the Trasmeta, so I'll take your word for it.

But, I mean, just look at the *size* of that thing! Apple could conceivably produce a product like that with an ULV processor, and with similar (or even better) specs, right?
---
harry potter and the deathly
soldatodipxao
Sep 15, 10:20 PM
This looks great... I've been reading macrumors for quite some time now... been planning for merom since summer... this will be my first apple experience... can't wait!

I ordered a macbook pro for my sister on thursday (she wanted to take advantage of the ipod deal for students) and her shipment info says shipping on the 19th (maybe the REAL tuesday!) and arriving on the 25th (coincidence?). she ordered a custom 15' macbook pro. looks like a good sign to me!
---
harry potter and the deathly
How is iChat actually? Ya know? Compared to MSN? I discussed it with someguy yesterday, ironically over MSN:p , and he said Adium is better... How is the GUI and also userfreindlinesses?:)

Personally, I prefer iChat over Adium.

It's a much simpler, cleaner design and it integrates with OS X perfectly.

It's very fast loading, glitch free (pretty much), and video looks fantastic!!!!

I use AIM, and I love it. MSN is terrible in comparison, and AIM on Adium aint as good as AIM on iChat IMO...
---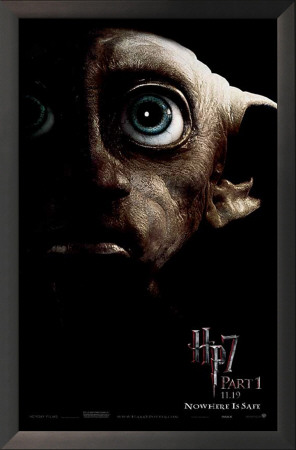 harry potter and the deathly
Uh $9 a month is $108 a year.

People routinely get Mobileme for roughly $70 through Amazon or less through other places like eBay.

Amazon Mobileme (http://www.amazon.com/MobileMe-Individual-Updated-2009-Version/dp/B001AMLRU4/ref=sr_1_1?ie=UTF8&s=software&qid=1273246907&sr=8-1)

Hell even Apple doesn't make people pay that much.

http://www.apple.com/promo/

$30 MiR or you get Mobileme for $69 with the purchase of a new Mac.


Uh, I rounded. Didn't think it'd matter whether I said $8, $8.33, or $9.

Yes, I can get it cheaper elsewhere or through Apple with a rebate (if you spend another $200 to over $1000 first), but:

1.) If I'm going to use MobileMe, and I like it (which, I do), I'm going to have to keep subscribing, and while I enjoy the features, I don't think paying for them is worth my money. They are merely added conveniences that would be nice to have, if free, but are only supplementing current functionality that I can live with. But, when I'm paying student loans, a car payment, rent, and trying to plan for a potential wedding and then a mortgage in the next year and a half, I can think of better things to spend $8 or 9$ a month on. I'd much rather go see a movie or something instead of syncing my email and contacts quicker. Just a personal choice that won't apply to everyone, but it's why I don't see the need to pay for it right now.

2.) I don't buy a new Mac, iPhone, or iPod touch every year to keep getting a rebate. While enticing if I were in the market for anyone of those items, I'm not. Again, just my personal situation.
---
Harry Potter and the Deathly
aswitcher
Jul 31, 12:32 AM
" While I'm sure if it is true..."

it is true, i saw a add for it in a magazine. it gave the website: www.iphone.org,
but when i typed that in, all it gave me was the apple website with the .org URL. and its not a flip phone. its made by Sony Ericson. I believe this is why an Apple logo showed up on that one thing Sony was showing.

i saw the real one on the back pages of a "MacBook" magazine. would have bought it, but it was $30.http://www.ipodnoticias.com/uploaded_images/iphone-701958.jpg
it was this add


Wasn't this pic circulating as a fake some time back...
---
Just because you got this raving review today doesn't mean you have to rub it in all of our faces. :p

http://arstechnica.com/tech-policy/news/2011/05/want-super-fast-broadband-try-lithuania.ars

Seeing it first time, but yeah it's fast and cheap and no caps.
---
Ok in a nutshell here's why iDisk and Drop Box have speed differences.

iDisk:

You are creating a WebDAV tunnel to the storage server that must remain open and in sync with your Mac. You drop a file on the iDisk icon and it transfers that file to the server.

Drop Box

Drop Box sits on top of Amazon's S3 storage. What they've done is built up the front end so that when you drop a file on your Drop Box it caches the file locally and then syncs to the cloud "behind the scene". So when you open a file sitting in your Drop Box it feels like working on a local file because you "are" working on the local file. Any changes made from you or anyone the file has shared with will be sync'd in the background.

Most people don't understand the fundamental differences between iDisk and Drop Box. If Apple was to build a front end to iDisk that stored the file locally and then sync'd over WebDAV in the background they'd be able to offer the same performance.

Hope this helps.

Wow great information. I'm sure Apple will change MM's tech in such a way to give better speeds. I mean, this sever farm has be used for this sort of thing... I hope.
---
theelysium
May 7, 06:15 PM
I love my MobileMe! I don't care if it goes free, but they better not slack on support for it and features if they make it free.

Also, I just purchased a new year, they better give me my money back if they make this free anytime soon!:D
---
Clive At Five
Nov 22, 12:53 PM
I'll agree as well. One feature that Apple might be able to captalize on, if they do sell direct to consumers rather than through carriers, would be resolution of the bells/whistles problem.

For some people, a phone isn't a phone unless is has a 3MP camera, takes 640x480 video, etc. For others, all they want is basic PDA functionality. Would it be possible for Apple to offer a BTO option? I mean, Camera/Video is generally listed under a single menu option, and it wouldn't be that difficult to design the firmware to only display the category if the Camera is installed. To make things easier, Apple could stock one or two basic models in their stores, and leave people to go to apple.com for customizations...Any reason why this couldn't work?

Other than confusing everyone with too many options, no.

If you're a teenage girl, your phone has to have a camera on it, meaning you'll have to go to Apple.com to custom-order it. That's complicated.
If you're a hiker, maybe you're going to want a phone with GPS, meaning you'll have to go to Apple.com to custom-order it. That's complicated.
If you're a huge multitasker, you're going to want PDA-functionality, meaning you'll have to go to Apple.com to custom-order it. That's complicated.

Very few people, I feel, will want a bare-bones phone... meaning most will have to go to Apple.com to custom-order it. That's too complicated for most people to do.

So in short, no, I don't think that'll work. Good idea, though. That way you'd get a phone with the features you want without the crap that you don't want. Unfortunately, as far as a particular model of phone goes, it's either all or nothing... and I don't think Apple will want to release 18 different models of phone, each with different capabilities... that's worse than BTO.

-Clive
---
craigatkinson
Jul 29, 08:42 PM
Of course Verizon will wait two years before they decide to adopt it into their lineup.
---