2011 cricket world cup final
I don't know if i can. Give me some time. But doesn't it make sense that if u stop using something that killed disease spreading insects that the insects will continue to spread the disease?

What if the DDT destroys frogs and kills birds? They are two of the mosquitoes biggest enemies. That will obviously only make the problem worse, won't it?

Malaria is a big killer but mosquito nets can make an enormous difference as well as education about what causes malaria.

Reaching for a can of toxic chemicals isn't always the best solution. If we don't approach a problem holistically, all we do is create more problems down the road.

Do you know what PCBs are? Did you know that small Aleutian Islands qualify for EPA cleanup (http://juneauempire.com/stories/081197/toxins.html)even though no PCBs have ever been on the island?

Higher levels of PCBs were found in otters taken from Adak than from otters taken off the coast of California, the scientists said. Their findings were reported in a study published last month in the journal Marine Pollution Bulletin.

Enough DDT was found in egg samples from eagles on Kiska Island to indicate the pesticide may be harming the bird's ability to reproduce in one of the nation's most remote areas, scientists said.
---
Twenty20 Cricket World Cup
The above text contains:
Strawman argument/claiming what I said wasn't true without providing any proof/Insults

Here's another recap for you:
Person 1: Thunderbolt = Mac Only
You: Bingo
Me: Post to an article showing that it won't be Mac only
You: Claim you were talking metaphorically to save your ass
Myself and Econgeek: Explain to you why what you saved your ass with won't be true
You: Go on a rampage of insults

Pot, meet kettle.
I'll respond to you one last time, to try to clarify your confusion.





Strawman argument/claiming what I said wasn't true without providing any proof/Insults No. You are confusing these with facts. I've pointed out to you each time you have made something up in my reply.

Person 1: Thunderbolt = Mac Only True. In the same way FW is 'Mac only'. You perhaps don't understand the difference between speaking literally and effectively. Effectively, FW is considered 'Mac only' yet is available to any vendor that wants to implement it. But the lack of interest has resulted in it being considered 'Mac only'. Not literally, but effectively. See the difference?
You: Bingo True.
Me: Post to an article showing that it won't be Mac only False. You posted an article that said others could use it. Nowhere in your article did it say others would use it. I explained this to you, but again, you missed the point. Firewire isn't literally Mac only either.
You: Claim you were talking metaphorically to save your ass False. I don't think you understand what a metaphor is, because you aren't using it right. I claimed, and the OP later explained, it was meant, in context, effectively Mac only. Seriously, this is highschool english.
Myself and Econgeek: Explain to you why what you saved your ass with won't be trueFalse. Econogeek did well in explaining how the situations differ. You explained nothing.
You: Go on a rampage of insults False. No insults. Just observations. If you made a lot of spelling errors and I pointed them out, that would be an observation, not an insult. You both misunderstood posts and made up claims of statements that did not exist. I pointed that out. If you felt insulted, you are being overly sensitive.
---
world cup cricket final match
PeterQVenkman
Apr 20, 09:59 AM
Great. I wonder why they do this, other than to boost data for iAds.
---
Tags: Cricket world cup 2011
I wouldn't go so far as to kill someone. If I killed them, how could they learn a lesson?

-Don

You won't be intending to kill someone, but if you get in an accident at or above freeway speeds, you or someone else will be killed wether you are trying to kill them or not, and even if you game the system to get off of any charges you will still have to live with the fact that you killed someone.
---
Cricket World Cup #Final
Al Coholic
Mar 23, 05:42 PM
Censorship! Don't do it, Apple!

All Senators are Democrats. Go figure.

LOL.
---
cricket world cup final
steve_hill4
Sep 9, 07:55 AM
My first question is if the Mac Pro offers less of a performance increase than it first appeared, (for the time being at least), would Apple use this as an argument against a Conroe Tower?

I'm still behind Apple increasing their product lines, (Conroe Tower, 13" MBP, 15 & 17" MBs), and they have effectively done just this with taking teir consumer iMac offering from 2 standard models to 4. Can we expect more of the same in the future?

Roll on September 12th and beyond.
---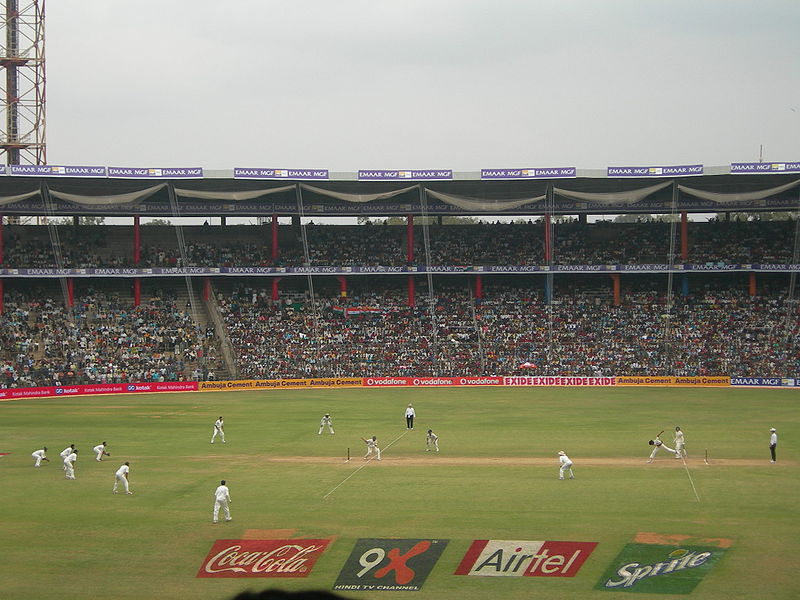 The Cricket World Cup final to
CaptMurdock
Apr 21, 07:31 PM
Yay for more unions and government intervention!

Dear government, at somepoint sinss the 18th centory, we've become completely incapable of taking care of owwselves. Wood you pweez do evwyting for us? I don care iv you suk at it, cuz we are helpless wichout u

http://i3.photobucket.com/albums/y85/CaptMurdock/scarecrow_argument.jpg
---
Cricket World Cup Final on
Yeah cause a contract breach takes just as long to prove a IP suite. They'd get slapped so fast they wont know what hit them, not to mention other companies would see it as samsung being cowboys for mixing their two business up.

I doubt those contracts last longer than one year and this is how long it will probably take for this lawsuit to get to court hearing. Samsung will be in a great bargaining position then.
---
cricket world cup final 2011
EagerDragon
Sep 14, 06:04 PM
i am a mac-apple newbie~~~
aperture 2!!!waiting for me...i m a photography lover...

i have go through (youtube) a few previous keynote that brought by Steve...

i have addicted with aPPLe

cant wait my new 24' iMac n my new iPod..shuffle
Welcome to the Mac Family, bring your friends. It is always more fun when the family grows. We are vocal, but we have a reason for it. We are proud of Apple and we want them to continue to do better, it is a win win for us that get better and more useful products, and it is better for Apple as we carry the word.
---
cricket world cup final
davelanger
Mar 30, 01:03 PM
Why werent all these companies using apple when they first started using the turn app store (before it was making money)? We all know if app store was not making money for Apple, MS would not want to use it.

How long has the appstore been around? A few years now?
---
Cricket World Cup final
Silentwave
Jul 20, 03:42 AM
Just FYI: It seems that Merom will ship at speeds from 1.66 to 2.33 GHz, the 1.66GHz and 1.83 GHz have 2 MB cache, and 2GHz and faster all have 4 MB cache. Prices seem to be identical to the current Yonah prices (except the 2.33; there is no 2.33 GHz Yonah). So I would expect that all Yonahs will be replaced with Merom at same clockspeed, and that means 4MB cache except for the low end MacBook and possibly MacMini.

Actually there is a 2.33 Yonah, but it just shipped recently.
---
World#39;s maetro cricket final
---
Twenty20 Cricket World Cup
zero2dash
Jul 14, 10:44 AM
Conroe benchmarks posted on AnandTech (http://www.anandtech.com/cpuchipsets/showdoc.aspx?i=2795) are really good.

The overclocking features are even more impressive.
The $316 E6600 with a 2.4ghz cpu clock speed was air overclocked to 4ghz stable. ON AIR. I shudder to think of what they could do with liquid cooling.

This brings me to think another thing - conceivably Apple could forego the whole "Quad Woodcrest" setup (which will undoubtedly cost a boatload) and they could simply take a Core 2 and (with Intel's help) overclock it with the current air flow setup of the G5 case, and probably double cpu clock speed at a cheaper price.

But they won't do it. :( a) retail systems (save for the overpriced Dell XPS lineup) aren't usually overclocked and b) it would screw up their whole price scheme. It does bring up another interesting point though...people could coincidentally *possibly* overclock their [Core 2] Macs (since the technology is there in the cpu itself)...for the first time ever? We could see iMacs potentially being overclocked to outperform a Mac Pro. (if someone figures out how to do it that is)
---
Cricket World Cup Final
---
Cricket World Cup final
The difference is with a client I can show them a prototype, or mock up, prior to having to put all the resources into creating a fully functioning app.

I don't know about you, but I have done it many, many times, and I have never encountered a client who doesn't want at the end to tweak and add and tweak and sometimes reject, then conditionally approve, their way to deployment.
---
cricket world cup final 2011
I hate this cloud crap. All just an excuse to take away the consumers control of what they buy or use.

We need a boycott.

I believe any new innovation is designed specifically to be a personal imposition on me, regardless of how fanciful my assumptions.
---
ICC Cricket World Cup, Final
MrNomNoms
Apr 29, 06:17 AM
Three points:

1) Microsoft is primarily a software that is transitioning from a two trick pony into a diverse company addressing many areas - such diversification will take years to occur but to write Microsoft off at this stage is simply being stupid (as some have done on other forums out there on the internet).

2) Apple is stretched too thinly with the latest font fiasco being one of many fiascos; from the design defects in MacBook Pro's generation after generation to the design defect in the iPhone 4, the constant bugs appearing and made worse in each release and update of Mac OS X. Then there is the mountain of bugs in iOS with phones being dropped in terms of support asap and bugs once again not being fixed. Sooner or later people are going to catch onto the fact that Apple isn't dedicating the resources to their products and it'll come back to bite them in the ass. Apple is on a winning streak but remember that these winning streaks can't last forever.

3) Lion appears to be yet another example of a rushed job by Apple where once again a mountain of bugs are introduced, old bugs aren't being fixed promptly, promises but failure to deliver, new features but old hardware unsupported even though the actual hardware itself supports the said features (OpenGL 3.x support being one example of that). Again, sooner or later people are going to hook onto the fact that once again Apple ships yet another half baked operating system that'll require minimum 2-3 combo updates just to make it useful not only for end users but also for third party vendors to write their applications against.

Cheer all you want but there are genuine issues that need resolving by Apple but I don't see it happening any time soon. As for me, I am holding off till the end of this year to decide whether I stick with Mac's or whether I head over to the Windows world. If they can't even design a 17 MacBook Pro correctly then I don't hold out much hope that Lion isn't a complete clusterf-ck.

Edit: For WP7 haters, I suggest you actually use one before judging it. Microsoft is like Intel, a large company that takes a while for the ship to be turned around - anyone who remembers the P4 fiasco should remember how long it took for them to get back on track again. Microsoft is in the same situation, it will take at least 1-2 years to get back on track and by that time Microsoft will have a product for the tablet that'll be running Windows and Microsoft Office. People may boohoo Microsoft but when push comes to shove the big corporates will be wetting their pants with delight when they see a tablet running Microsoft Office.
---
cricket world cup final match
Hey, they could build a little hub with a cord that plugs into the TB port and provide a few USB 1,2,3 ports, maybe a firewire port, plus a glowing Apple logo on top and call it an iHub.

Apple drives me crazy with their practice of naming everything with a "i" in front of it. I wonder if when Steve Jobs goes to the bathroom if he has an iBM :D
---
world cup final scrap Cricket
Steve's debuting a new series of "I'm a Mac" TV ads

:P
---
Analog Kid
Apr 14, 01:43 PM
Thunderbolt will never replace USB because they serve different functions. You will never see low-bandwidth devices such as keyboard/mice/USB stick using thunderbolt because it doesn't make sense.

[...]
Also I don't know if anyone mentioned it but one of the reasons Firewire never took off was because of royalty fees that need to be paid for implementing it. Thunderbolt has no royalties on it and this should help drive adoption.

From the looks of it Thunderbolt will be able to replace eSata, Firewire, and maybe Expresscards.
This almost identically mirrors USB/FW. The reason FW sputtered (and it did start to take off for a brief while) was USB2. USB2 isn't at all designed to handle the applications that FW does, but it's not a coincidence that USB2 was designed for raw bandwidth just greater than FW and that it was marketed as such, ignoring usability issues and true throughput.

USB2 won because it was almost good enough, vendors didn't want a second connector and all the power supply that went with FireWire, and the masses were never educated on what the limitations of USB were.

The original USB was just fine for mice and keyboards. USB2 was meant to undermine FireWire, and USB3 was meant to kill it. USB3 is an attempt to be one bus for all purposes, just like Thunderbolt is. You don't need two universal serial busses, and the buying public will stick with the logo they're most comfortable with.
---
http://www.macrumors.com/images/macrumorsthreadlogo.gif (http://www.macrumors.com)

Reports that Apple will be hosting a special media event on September 12th began emerging yesterday (http://www.macrumors.com/pages/2006/08/20060831122800.shtml). According to multiple reports, Apple will be hosting the event in San Francisco which will be also streamed live to London.

MacOSXRumors now claims (http://www.macosxrumors.com/articles/2006/09/01/23-inch-imac-coming-on-september-the-12th/) that Apple will be revamping the iMac line with the new Core 2 Duo (Merom) processor at this event, with the additional introduction of a 23" iMac.

Larger iMac form-factor rumors were amongst the reject rumors (http://www.macrumors.com/pages/2006/08/20060805230811.shtml) for pre-WWDC rumors. MacOSXRumors, however, cites "reliable sources" for this report and did have some accurate predictions (http://www.macrumors.com/pages/2006/08/20060805162310.shtml) for Leopard (virtual desktops, tabbed iChat).
---
Am I the only one who's starting to find this petty crusade of yours annoying? Seriously, just drop it. The iMac is a great machine. I loved my G5 and I might well buy another iMac when I upgrade from the Mini I have now. A Mac Pro would be nice too, but we'll see. Anyways, the iMac is not the "most powerful desktop" in the world and no one gives a damn: it's an awesome machine regardless. So please, honestly, just drop it. What you said was false and still is. It's ok. Everyone makes mistakes. But drop it. It's starting to annoy me very seriously and I'd be surprised if I was the only one.

And I don't see what your personal attacks on some fine folks here are adding to the discussion. Along with opinions, AidenShaw - among others - brings a lot of technical expertise and hard facts to the table. I, for one, value that greatly, and I'm sure I'm not the only one. Indeed, the reason MacRumors is so awesome is that a fair share of the posters bring more than opinions to the forums: they also bring hard facts and educated guesses. I think that people can discuss respectfully, that people can argue respectfully, and that people can disagree respectfully. Most folks here do, and I'm sure you can do it too if you try even just a little. Thanks.

Sorry, if you are feeling too stressed like a few others, you should know how to draw a difference between "personal attacks" as such, and generic/stupid/playful opinions on Windows and machines.

I love to joke and to make public my fondness for Macs. I participate in this forum for a long time, and have always had my arguments with Mr. Shaw, both in technical and playful terms...his posts are almost always directed at bashing Macs or praising its failures...and I don't care, honestly...I just follow on with the jokes.

I have been receiving personal attacks, instead, because people here can't tell such a difference...they get offended when MACHINES are bashed and then offend a PERSON back...

I don't do that, I bash machines and keep on playing on ad hominem arguments that don't have to be offensive...you may tell it by probably all my posts...so considering you seem to be a slightly more mature person, try to understand it better.

And please, getting "seriously annoyed" because I said the MP was the most powerful desktop? Really, get a grip and live a life outside...if you and others are that sensitive you need a reality check...this is just a damn computer forum, and we talk about damn computers...nothing else.

I have already defined "most powerful" as something more than just the speed of a chip...and I will keep saying it as much as I want, as Apple does, even if you show me a thousand SPECmarks...just leave me with my stupid jokes and don't answer, it's easier.
---
tundrabuggy
Dec 30, 09:50 AM
Yes, this sticky obtrusive and uninstallable piece of junk that constantly plagues people in the PC world (not to mention it radically slows your machine down. I recently installed Flash player on the PC side and without my permission McAffe was installed....ARGGGHH. Now they want to infect the Mac world....PLEASE NO!
---
Just to further clarify -- NIH syndrome is when a company chooses not to use technologies invented by other companies in its own products. They prefer to design and build the entire package themselves, in-house.

I'm not that interested in an iPhone. Apple would need to add some very unique features for me to consider buying one.What if it supported NuBus cards?

OK, that was a (bad) joke, since I think NuBus was one of those Apple-only inventions from the past.

But why would you NOT want Apple's phone, szark? Is is that you don't want a camera phone or music phone in the first place, or that you expect it to be priced too high? Without knowing more about it, how do we know it's not going to be at least as good as the phones we have now? Plus an Apple logo.
---